We have just about every amenity you can dream of, in the cabins and throughout our 300+ beautiful acres.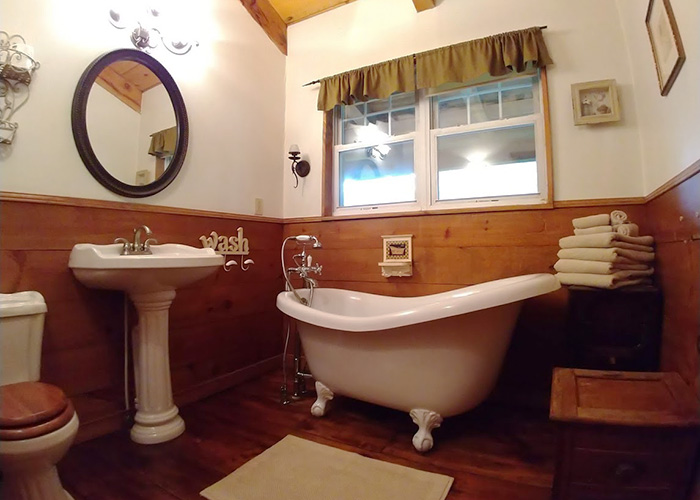 Our cabins are ready for you.
Arriving at The Brookside Lodges is basically like arriving at a hotel. Just bring yourself and your personal items. The kitchen is fully stocked for all your culinary needs, and there is an outdoor propane grill as well. All the beds are prepared with freshly laundered sheets and all bath linens are provided. Included are shampoo and soaps, blowdriers, toilet paper, and paper towels. Packing for a stay here is easy!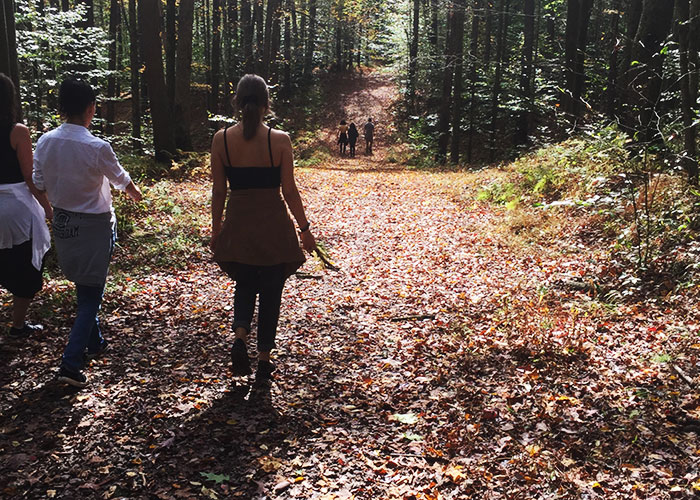 Discover miles of private hiking trails.
Hike to your heart's content. Miles of private trails run along the brook and through the woods. The scenery is beautiful and nature abounds. You will find the terrain appropriate for all ages.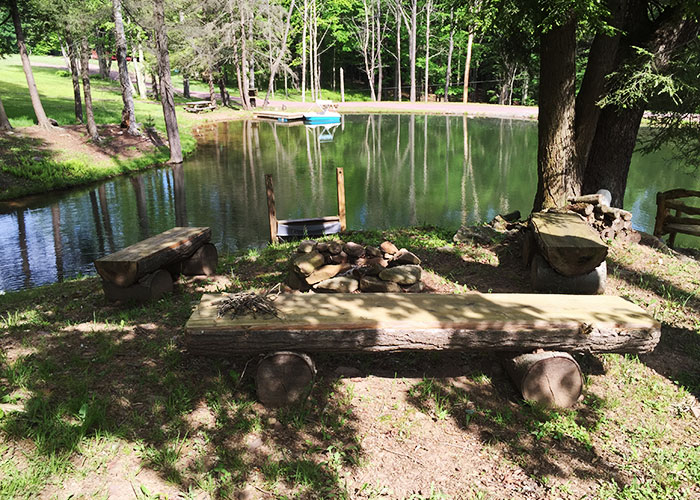 Take advantage of our swimming pond.
Conveniently located close to the cabins, and fed by a natural spring, the inviting water is fresh and clean. (The fresh water source is always circulating.) It's a fantastic pleasure, especially after hiking. You will find a paddle boat, canoe, kayak, and tubes. Our Tom Sawyer cabin is nearby for exploration, too. It's a happy space for people of all ages.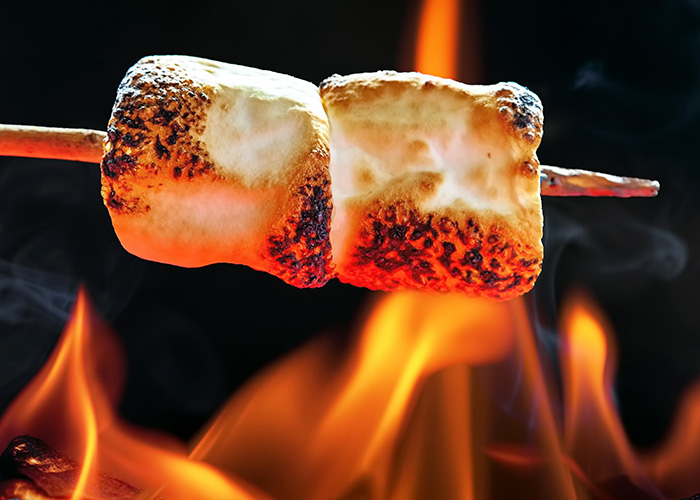 Get warm in front of a bonfire.
Each cabin has a bonfire area, and there is another bonfire area located close to the swimming pond (which you can see in the photo of the swimming pond, above). How wonderful is that? Warm up after a swim, stargaze in the evening, gather friends and family and make s'mores or roast hotdogs. Seating and firewood are provided.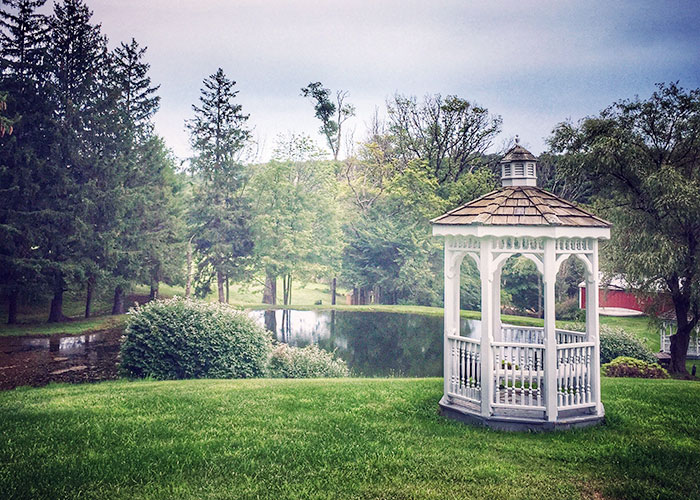 Like to fish? You'll love our stocked fishing pond.
Spend some relaxing time fishing at our fresh, spring-fed fishing pond. The water is crystal clear, and the pond is stocked with rainbow trout. It's also a great place to just sit quietly, listen to the frogs, and have a picnic. The water is so clear you can watch the fish swimming.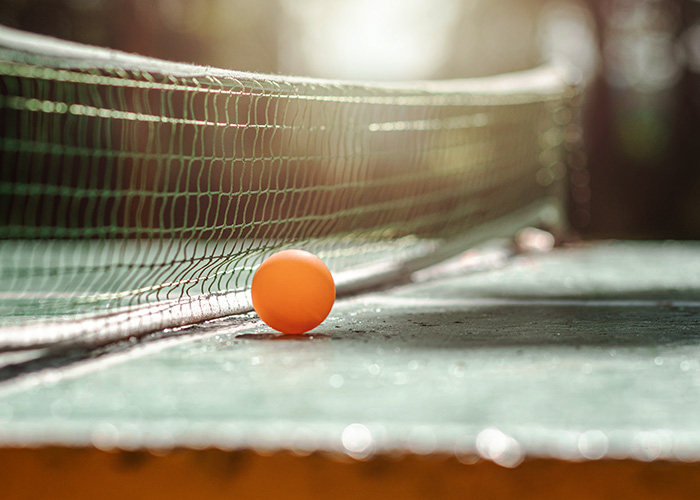 Find indoor fun in your own game room.
Both cabins include a game room, each with a private entrance. Enjoy air hockey, ping pong, foosball, and a collection of board games.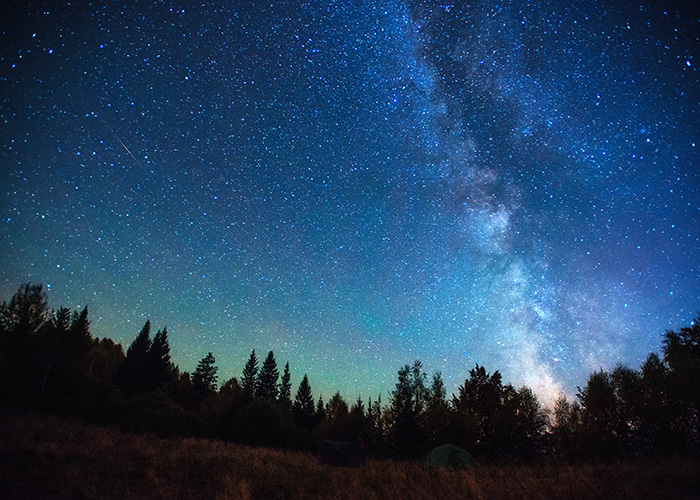 Stargazing — see the stars like you rarely do.
At The Brookside Lodges, you'll feel like you can touch the Milky Way. The air is clean and there is no light pollution. What a wonderful way to relax in the evening.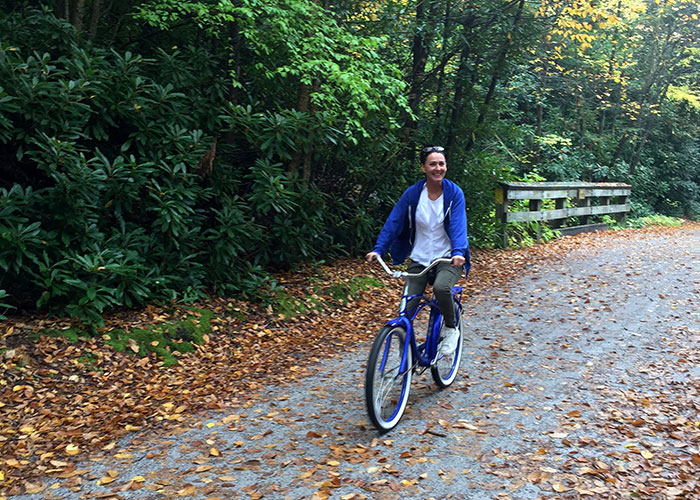 Bike along the Lehigh Gorge section of the D&L Biking Trail, an abandoned railroad bed that follows the Lehigh River all the way through the Lehigh State Park, passing rock formations, waterfalls, and wildlife. Picnic along the trail. Explore lock ruins from the former Lehigh Canal. Marvel at the Penn Haven Planes, a relic from an early railroad era.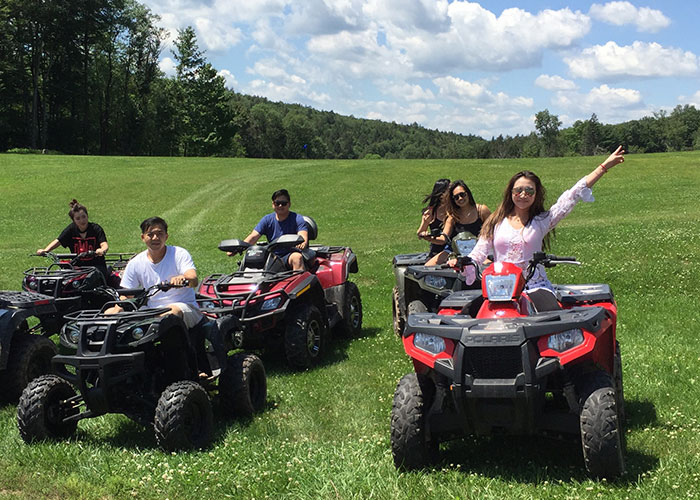 Explore 7 miles of ATV and snowmobile trails.
The Brookside Lodges property offers seven miles of private, manicured, wooded trails, ideal for ATVing and snowmobiling.
Check for availability.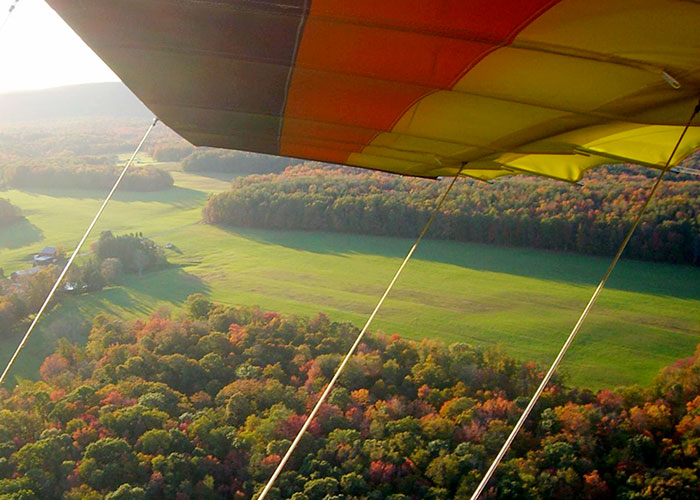 Fly in and land on your own private airstrip
Deer Meadow Airstrip is a 3500-foot private grass runway, hanger, and licensed airport. Beat the city traffic and fly yourself here.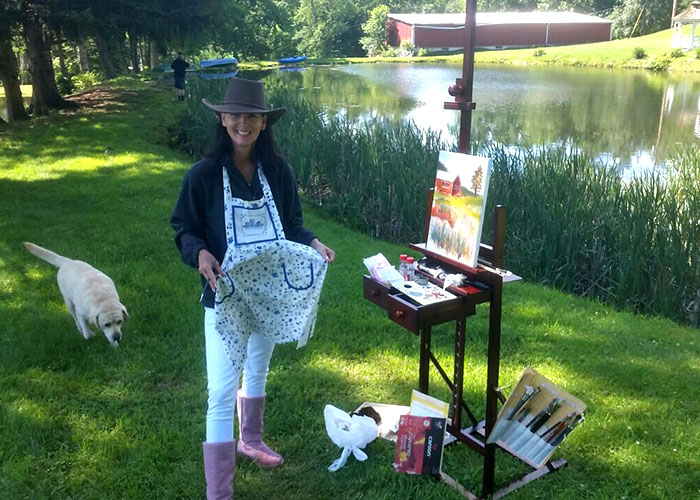 A stay at The Brookside Lodges offers endless possibilities for relaxing and reconnecting with nature in any way you please — and always in complete comfort. Enjoy peace and beauty, an abundance of flora and fauna, dragonflies, butterflies, salamanders, turtles, swans, ducks, deer, turkeys, and the occasional bear. … We haven't even mentioned the "Upper Pond," a great place for exploring and for wonderful evening sunset views. It's a getaway you are sure to want to enjoy more than once!